The Best Running Shoes Ever
Table of ContentsThe 10 Best Running Shoes In 2017What Are The Best Running Shoes?CushioningLightSeamlessStabilityGenderAestheticsRunning Shoe ReviewsAsics Gel NoosaAsics Gel NimbusASICS GEL-Venture®Brooks Adrenaline GTSNike RevolutionNike Air Max 2017PUMA Tazon Cross Training ShoesSalomon Speedcross Trail Running ShoesSalomon X Mission Trail Running ShoesSaucony CohesionConclusionRelated Post So, it's time for a new pair of running sneakers and you're afterContinue reading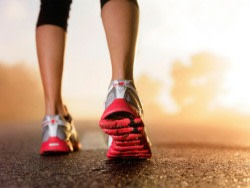 So, it's time for a new pair of running sneakers and you're after the top rated that money can buy right? Well you've come to the right place. There are so many price ranges, brands and types that it can become rather overwhelming at times. Whether you're going for a mud run, a marathon or just using a treadmill, it's essential that you're wearing the best running shoes within your budget. By bringing you comprehensive, informative and unbiased reviews we aim to take the stress and time wasting out of reading through reams of technically useless jargon. In this section we'll efficiently help you understand what to search for in order to find the best shoes for running in 2017, and also review the pros and cons of each pair. Please see further below some of the latest running shoe reviews of the top products which are hot on the market in 2017.
The 10 Best Running Shoes In 2017
What Are The Best Running Shoes?
There are plenty of qualities to look out for when choosing top running shoes; it's not quite the same as searching for everyday fashion slip-ons. Here are some characteristics below to look out for:
Cushioning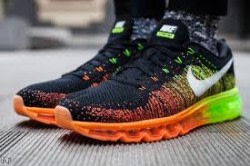 It goes without saying that any kind of shoe must provide good cushioning, but with running sneakers this is even more important. The impact on lower body joints through continual runs whether it's during a marathon or triathlon, is something that should be absorbed by good cushioning. Most manufacturers such as Asics provide superior technology like gel and other materials to accommodate this need. For obvious reasons a thicker cushion will generally be more comfortable than a thin one, but also the material and technology play a big part in this too. Many brands have their own patented terms and designs to address this.
Light
Whether it's good running shoes for men or women, they need to be light; it's one of the most important characteristics which professional runners will always comment on. A sneaker that feels too heavy, or has any kind of weighted feeling will cause you to exert more energy, eventually making you tired and slowed down so be sure to take this into consideration. The average weight of some of the best running shoes for women and men alike are usually anything between 6 oz to 5 lbs, with the average being approximately 2 lbs. Although 2-5 lbs isn't a great deal of weight to carry on your feet, especially on short distances, but over long runs this can certainly have a big impact.c
Seamless

A seamless upper is always good; a smooth and continuous construction without any obvious joins on the upper will help reduce irritation during continual runs. Any major joins can also lead to soreness or injury if the friction of a seam becomes too intense. An important characteristic to look out for, most of the best shoes for running are seamless, so it is certainly something worth investing in and will be much more comfy to wear.
Stability
A runners best friend is his shoe. Sneakers which keep the stride stable and balanced are considered to be good running shoes because they will keep you free from the common foot injuries and worse. Accidents could be lurking in poorly designed footwear so make sure there is something in the specification which addresses this characteristic. For example, most top end brands will have some kind of guidance lines for improving balance and gait. Lateral stability is also a common term that refers to vertical ankle support which is important for every runner.
Gender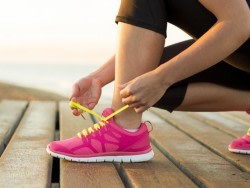 In short, running sneakers are generally unisex in their overall physical layout and concept, however, if anything is to differentiate them its normally the color. Running shoes for women are usually very colorful, bright and vibrant, or at least available in many different variations of style too. They may also be slightly narrower, or fit tighter. There isn't much price difference, but if anything they may be slightly cheaper as womens feet are generally smaller and can often get away with a childrens size which has a lower price tag. When it comes to choosing running shoes for men, it's usually an opposite of the above. They tend to be more expensive (mainly because of the size aspect), also available in less colorful designs, and may be better at accommodating wide feet.
Aesthetics
Although the looks don't make a difference to the performance of the sneaker, it's nice to own a good looking pair. Plus they aren't always cheap, so given the price, and considering your friends and co-runners will also be wearing similarly purposed footwear it pays to choose ones which look good. They often come in a multitude of various color combinations and funky designs and some even glow in the dark. However be sure to let specifications and reviews take precedence over the aesthetics.
Running Shoe Reviews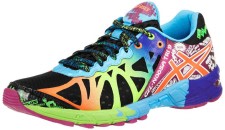 We couldn't help but add the Asics Gel Noosa Tri 9 womens running shoes to our list of reviews. Although there is a mens variant, the womens version is extremely popular with over 3500 positive reviews, giving it an overall 4.6 out of 5. This feature packed triathalon-specific advanced design doesn't limit its usage; it's often seen to be worn whilst working out in the gym and dancing in zumba classes; generally it's fit for all uses. It has a seamless construction, open mesh upper, elastic laces, and advanced impact guidance system which improves the foots natural gait. There is too much to list here but overall an extremely competent pair of Asics sneakers for the money.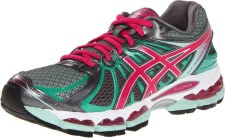 Our running shoe reviews have a few pairs of Asics branded here but that's not because they endorse us or because we have any favor towards them. Asics sneakers offer great value for money; they are very reliable, established, and stylish too. The Asics Gel Nimbus 15 is one of those continually successful design products in their range which is a development to the previous Nimbus 13 and 14. If you're after a pair of the most comfortable running shoes which are gel cushioned, light, responsive, supportive and durable all in one, these are definitely worth a shot.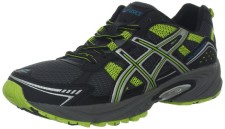 Although these are mens running shoes there is a heel measurement of approximately 1.25″ and a platform of 0.75″, both of which are designed to absorb impact which they manage to do extremely well with the gel cushioning system. There is a womens version of the Asics Gel Venture 4 which is available in at least 4 color combinations and has a 1″ platform. We reviewed the pictured mens version which felt like the most comfortable running shoes we had tried on in ages. After two weeks of flat out testing they still seemed solid and built like they were fresh out of the box. Plenty of bounce, still fit as expected and no sweaty feet after long runs. This all rounder and will handle any trial and lives up to the trusted brand name.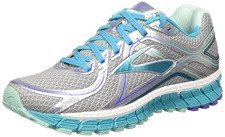 Considering Brooks specialize in this type of gear it's no surprise that they make near perfect sneakers. Maximum stability, responsiveness and comfort are provided in the form of numerous patented technologies. Weighing 3 lbs they aren't the lightest but make up for this elsewhere with all the patented specially researched design and technology. Additionally, the Brooks Adrenaline GTS 14 fulfills two rarities in our opinion, 1) they're probably one of the best running shoes for wide feet, and 2) they are extremely good looking! With some brands like Nike for example which run quite narrow, name brand sneakers which accommodate wide feet are hard to come by. So, if you have wide feet and want some trusted footwear, these are for you.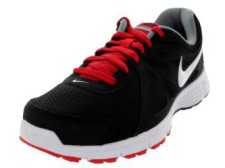 The Nike Revolution 2 is one of those which is hard to rival. We don't like to favor brands but Nike have really done well since the beginning, and here, the reviewed Revolution 2 womens running shoes are a worthy addition to their hall of fame. Weighing in at only 2 lbs, they are perfect for walking, jogging, gym, cross training, or going out. Manufactured with a combination of synthetic leather for durability and mesh for the ultimate in breathability, your feet will stay dry even during the longest marathons.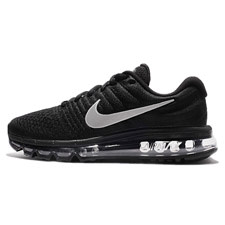 Nike Air Max are possibly one of the most popular range which appeal to people of all ages and cater for various requirements through their range. The latest Air Max 2017 mens running shoes which we reviewed are slightly heavier (totaling 4 pounds) than the other listed sneakers, yet they still somehow provide soft, cloud-like cushioning mile after mile. Beautifully designed, it boasts seamless overlays and supportive foam, combined with a lightweight mesh upper promises a smooth, comfortable, and securely padded snug fit. Nothing else beats the experience of a pair of new Nike Air Max 2017.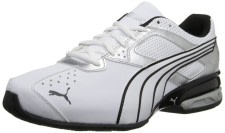 The PUMA Tazon 5 is a smart looking great all rounder; its not quite as niche compared to the above mentioned, but being a cross-trainer means they are good for abit of everything. Of the 1500+ positive reviews, 74% of owners say these fit as expected, but also mentioned they are slightly narrow and small toe box so be sure to select the correct option if you have wide feet. Lightweight and midsole cushioned, unrivaled stability in the form of technical innovation and revolutionary design, Puma sneakers are worthy of their good reputation, and the Tazon 5 lives up to their continually high standards.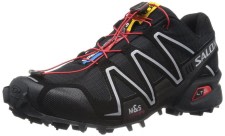 The Salomon Speedcross 3's are the sneakers you need in your life if you're planning on a run through rough terrain like dirt or mud, or even snow! These stylish yet heavy duty trail shoes are perfect for gravel and trail type roads; they are comfortable and maintain excellent traction whilst providing comfort and dryness even for the tough mudder. Wear these durable Salomons with pride; they look and feel indestructible, no doubt they will give you great value for money and pleasure for many usages ahead.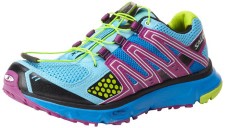 At only 8.5 oz, the pictured womens Salomon XR Mission are an extremely lightweight and very impressive pair of trail shoes. With over 1200 positive reviews averaging 4.5, these come highly recommended for the trail runner. Although not as suited as others for long distance such as marathons, the Salomon's are perfect for short to middle distances. The trademarked rugged outsole provides excellent traction; combine that with an innovative extra cushion for heel striking, and a breathable mesh upper, these XR Missions are probably one of the best shoes for running along wet trails and mud runs.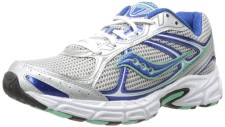 As with the other brands listed here, Saucony are also top in this field. The Saucony Cohesion 7 is one of those models from this respected name. Built from years of research on athletes, they offer good arch support and lateral stability. The low price tag make these a pair of cheap running shoes compared to the others, though we had much difficulty trying to fault them. Weighing only 8.6 oz, whether you're tackling a 5k or a tough workout, the breathable mesh upper, durable synthetic supportive overlays, flexible forefoot, decoupled heel, all combined with the trademark fit, feel and performance of Saucony make this a highly recommended pair of running shoes for men which is additionally available in womens option too.
Conclusion
It's decision time and once again without being unfair it's going to be difficult to recommend which pair is the best shoes for running. To keep it unbiased we tried to keep it brand fair, but unfortunately the likes of Asics and Nike appear more than once but that's only because they really do make good running shoes which we cannot deny. However, out of the top 10 reviews, it became a tough choice but apparent which pair were going to come first:
Our highest rated and toughly decided conclusion is that so far the best running shoes of 2017 (for men and women) are the Asics Gel Noosa Tri 9. The multi purpose sneakers are designed with triathlon in mind, meaning they are multi purpose and built to last. The super light Asics snug your feet so comfortably that it makes any activity a breeze. The easy-on elastic laces and seamless open mesh construction, combined with an easy water drainage facility mean it's ideal for wet or dry conditions. The stylish glow in the dark print also adds to the safety element of wearing these at dark. Overall, for the money you can't really ask for much more.