Dancing is a hugely popular pastime, which normally requires specialist footwear. Make sure you look and feel the part when you put on your best dancing shoes; whether it's a pair of zumba shoes for women or ballroom dance for men, you can find the top rated and latest designs right here. Shoes are an important tool that can ever make or break your style and moves. If you're after a set of only the best for your specific needs, you're on the right page.
Jazz Shoes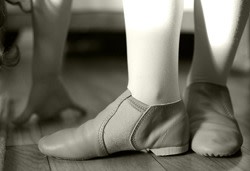 Jazz dance developed in the early 1900s but is still one of the most popular forms of dancing. Initially, the term jazz dance referred to any moves done to the music, which sometimes also includes jitterbug and tap. But over time, the famous genre emerged which turned a street dance into theatrical dance performances.
High level of energy and low center of gravity are the main identifying characteristics of dancing but do you know that jazz shoes also form an essential part of the form. A dancers feet are extremely important to them and donning the best dancing shoes forms the backbone of a good performance. All those dancers who are looking forward to practice or want to learn jazz dance need to own proper jazz shoes specially designed for comfort, movement and value.
You can get your hands on high quality jazz shoes designed by different brands such as Liberty, Trimfoot, Bloch, Danshuz, and Capezio. These are available in a variety of styles such as slip-on, leather, lace up or sequin and come in every budget to suit your requirement. Jazz is a form of dance that showcases a person's style and individuality.
To excel in jazz, dancers need a strong background in ballet and a pair of comfortable yet beautiful footwear, however, if you are looking forward to buying a pair for your classes, make sure you check it out with your teacher as some classes have preferences.
Ballet Shoes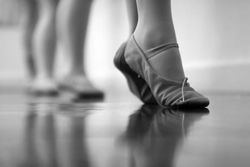 Ballet originated in the Italian Renaissance courts and later developed into a concert dance form. This is a widespread technical performance that has influenced people all over the globe. Studying ballet helps a person develop coordination, strong bodies, and temporal awareness. People who undertake ballet retain their flexibility throughout their adulthood.
Contemporary ballet opened doors to different dance styles. It incorporates modern dance, jazz, aesthetics, and the classical form of ballet. In this particular form, the dancer can explore and experiment to check whether they are comfortable with ballet or not.
While this type of dancing requires serious training and dedication on the part of the individual, it also requires the best ballet shoes to prevent foot injury and well-fitted costumes to avoid other bodily injuries. To start with, the first step is to stretch your muscles thoroughly to prevent any injury because of sore muscles, the next and the most important step is to pick up the right footwear. Properly fitted ballet shoes are not tight; rather they snugly fit around your feet.
You can get your hands on a variety of choices depending on what level of expertise have you reached and the kind of ballet shoes recommended by your teacher. Moreover, while shopping for the best ballet shoes do not buy a large pair, thinking you will grow into it. The drawstring should be the size of your fingernail as it is not designed to tighten a large fitting rather it is designed to complete the fit itself.
Salsa Shoes
When you hear the word Salsa, what is the first thing that comes to your mind? A recipe, dance style, or a sauce? Well, here we are talking about the dance. Originated in the 1970s, the Salsa dance has a strong American influence. This is a lively and sensual set of moves that is accompanied by some few easy steps which make it easy for the beginners to pick up.
You need to have a good posture and some comfortable Salsa shoes to start practicing properly. When dancing, remember to keep your spine straight, shoulders back and chin up. You should be holding your body with strength at all points. Don't concentrate on your partner's feet, rather choose to look into your partners eyes.
The right way to perform salsa is to move the hips, so keep them loose and sway them to the music. A slight hip movement can go a long way in making you look beautiful as you twist and glide around. But do you know what's more important along with the hip movement? Yes, it's a set of comfortable heels, which will make you sway to the right tune.
Dance shoes are absolutely essential as it makes you spin better and look cute as well. High quality Salsa shoes are flexible, comfortable, lightweight and have built-in extra cushioning in the sole. It keeps the heel locked in place while giving foot freedom of movement. Your footwear must fit your feet like gloves without any chance for wiggly movement.
Ballroom Dance Shoes
Ballroom dancing involves the couple to groove to the music and match their steps with the character of any given song, which has been enjoyed by people both socially and competitively. It has been adopted in different parts around the world but one thing that remains same is partners dancing to the music while concentrating on their elegance and music flow.
People of any age can learn and perform these steps but wearing the best ballroom dance shoes is what makes the most difference. Looking good in some ballroom dancing shoes is just as important as the dress you wear.
As you search online or in a shoe store, you will come across three different kinds of ballroom dance shoes. These are – Standard, Latin, and Practice. While selecting a perfect pair, make sure you are not picking them up based on their appearance, rather you have considered other factors such as performance, comfort, protection and support in mind.
Insoles help you to double the number of hours you can dance comfortably in them. While standard ballroom dance shoes for women are a closed-toe pump, for men it is black oxford-style lace-up.
Hip Hop Shoes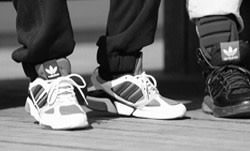 Hop hop dance refers to street style where a person moves to the beat of the given track. The dance is a broad category that includes a wide range of style such as popping, breaking and locking. To begin with, it is important that you start at an early age, however, you can still learn at an age of your choice. Start by paying attention to your footwork and when we talk about footwork, it is important to wear the right kind of sneakers.
Hip hop is all about style and uniqueness, so there really isn't just a single type of hip hop shoes. If you are getting ready for your first lesson, it is advised you get prepared with the right kind of clothes, accessories, and footwear. Confused? Well, don't be as you have the option to choose from a wide variety specially designed for dancers who want to stay comfortable yet look extremely stylish.
Do you know that the sneakers you wear to your fitness class are perfectly fine for hip hop class? A sturdy pair of athletic sneakers will do the job perfectly well. However, there are many different brands of hip hop shoes available and you can take your pick depending on your budget. Adidas Originals are the original hip hop shoes and they come in a variety of colors, designs and styles to meet your need. While taking your pick, you can even consult your teacher as they sometimes have specification based on the kind of footwear you can don.
Share This