Welcome to ShoeFinale.com, your last stop in searching for your perfect shoes online.
The old saying goes something like "you feel as good as you look," that's why we're here to make you look good and feel great!
However this site is slightly different to others. Yes we take fashion and trend into consideration, but our main emphasis is on functionality over fashion. See below for some of the areas we cover when it comes to finding the best shoes for your needs.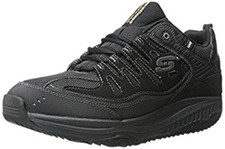 One of the many painful foot conditions which exist is known as Achilles tendonitis. If you're suffering from this unfortunate condition you may be happy to know there are various different types of footwear that are available for varying occasions and attires. Whether male or female, we have researched some of the finest products online and presented them into our top 10 reviews. No more fretting over what footwear to match whilst easing the pain at the same time, because whether it's for hiking, running, or for work, there is something for everyone. Read more.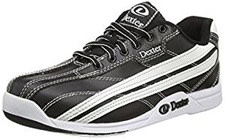 Bowling is played by approximately 100 million people in over 90 countries across the globe, and with over 70 million people in the United States alone who are into the sport, it's no wonder there is a huge market for bowling shoes. Although many bowling alleys provide their own rental footwear for people to use, it's not quite the same feeling, nor half as hygienic, as taking your own pair. In fact, hygiene is a major reason why a person should not wear rentals. Secondly, even if you're a weekend bowler, having the right shoes can make a massive difference to your skill, hitting strikes more often than you can imagine. Read more.
If left untreated, bunions can cause swelling, skin irritation and other foot problems, which often leads to discomfort and pain within the affected toe. Individuals will develop bunions from wearing poorly fitted shoes, a genetic foot structure defect, stress on the foot or other medical conditions. Early stages of treatment typically consists of changing the footwear in use, which can be harder to find than you think. If your podiatrist hasn't recommended a pair already, read our reviews on the best shoes for bunions to help you decide. Read more.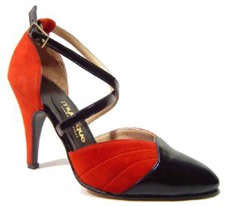 We all know there are many different types of dance, ranging from Ballet to Salsa, and that each one of them needs a different or special type of shoe, not only to look and feel the part, but to avoid injury too. It's not quite as simple as break dancing in ballroom shoes. However, when it comes to choosing the right pair it can sometimes be a difficult task in itself. Read through our guide for tips and reviews on which to buy and which to avoid depending on your style. We cover Jazz, Ballet, Salsa, Ballroom Dancing and Hip Hop. We review Zumba shoes separately which can be found further below. If there is a specific brand or dance style that you need advice on please feel free to contact us and we'll see what can be done. Read more.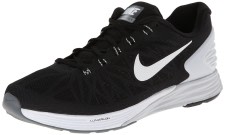 If you are suffering from flat feet you know how painful and life changing the condition can be. It's unfortunate enough to experience, but knowing that something can actually be done to prevent in the first place, or relieve going forward, should hopefully bring you to ease. There is an abundance of different footwear aimed at people with flat feet but not all shoes are as good as the other. To aid in preventing collapsed arches, or reduce flat feet pain please read our shoe reviews. Read more.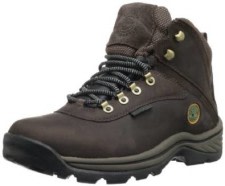 Hiking is one of those activities which is continually increasing in popularity across the globe. Not only is it great for your physical health, but can also be mentally and spiritually uplifting. However surely you already know that going for a hike isn't simply done as just getting dressed and unleashing upon whichever trail you fancy; there are preparions to be made, equipment and apparel to be acquired too. One of the most important things which cannot be overlooked is ensuring you have a pair of the best hiking boots within your budget. We have made that search easy for you and narrowed down the top 10, which consist of some of the biggest brands from the hiking industry. Read more.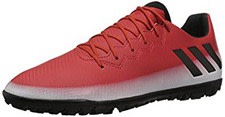 For some people indoor soccer (also known as indoor football) is their only exercise or perhaps their favorite hobby. Those into the sport are passionate, and for good reason too. Whether it's futsal or something else you play, it's certainly worth having a pair of decent sneakers at the ready for performing your ultimate skill set at every opportunity. After all, who plays to lose? Check out some of the biggest brands and best sneakers to be worn, right here. Read more.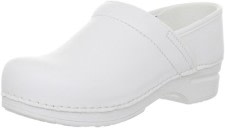 Depending on where you are in the world, most medical institutes have a code of uniform which all nurses have to adhere to; part of that uniform may incorporate wearing white nursing shoes such as the pictured clogs. Finding good shoes for standing all day which are also relatively smart and white in color can be a task in itself. Therefore to make things easier we have reviewed some of the best shoes for nurses to aid in your search. Read More.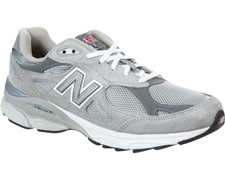 Plantar fasciitis is one of the many foot problems people can suffer from and is also unfortunately one of the most common. If you've been unsuccessful in finding quality sneakers which reduce the pain in the heel, arch or midfoot you've come to the right place. So, don't despair, we'll help you look good and be pain free too; our detailed buying guide and reviews will hopefully help in your decision making process when choosing a pair of the best shoes for plantar fasciitis. Read More.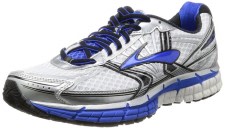 If you're after the best running shoes on the market you've come to the right place. Running can be very demanding on the feet and joints so it's essential to get good shoes which are reliable, comfortable and lightweight. However, choosing the right pair can be quite a task to say the least. Come inside and read our running shoe reviews, they are compiled through research collated from data supplied by thousands of verified shoe owners. Read More.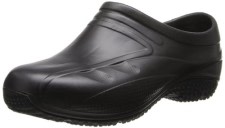 There are numerous jobs and industries which exists where standing for long periods of time is required. This can become quite a chore, and certainly lead to foot pain and back ache if the correct footwear is not being worn. Therefore to stop this potential aggravation from occurring we have put together 10 shoe reviews for both men and women which are the highest rated and most recommended for standing all day. Read more.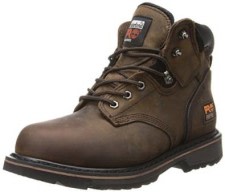 Also known as safety shoes or steel toed boots, whether you're a tradesman in an industry which could potentially injure your feet, or perhaps you just fancy some protective boots for non-work related reasons, you've come to the right place. Finding the best steel toe boots can be quite a task considering there is such an abundance of choice on the market. Spanning both ends of the spectrum, there are cheap and cheerful which will fall apart pretty quick, and then there's the bold and best which will last you years. If you prefer the latter, read our reviews for help and advice on what to look out for and what to avoid. Read more.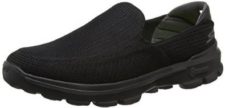 There are plenty of people out there who enjoy walking and make it part of their everyday life, something which we should all be doing. There are so many health benefits of walking that many of us would not believe it can have such a positive effect. If you're an avid walker, or perhaps would like to start getting into the routine, then it makes sense to have the best shoes for walking right? Well in this section we take a look at the top 10 for sale at the moment and see how they compare against each other. Read more.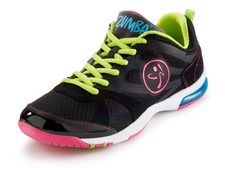 When performing any kind of physical activity it's essential to wear the correct shoes for the job. Without adequate footwear even the least physically demanding tasks can lead to discomfort or even injury. The same principal applies to the popular Zumba dance. If you're familiar with energy release capability of a Zumba party you'll know how important it is to have a good pair of dance sneakers. Therefore we have taken the time to put together some reviews and a buying guide to help match you to your perfect pair of Zumba shoes. Read More.